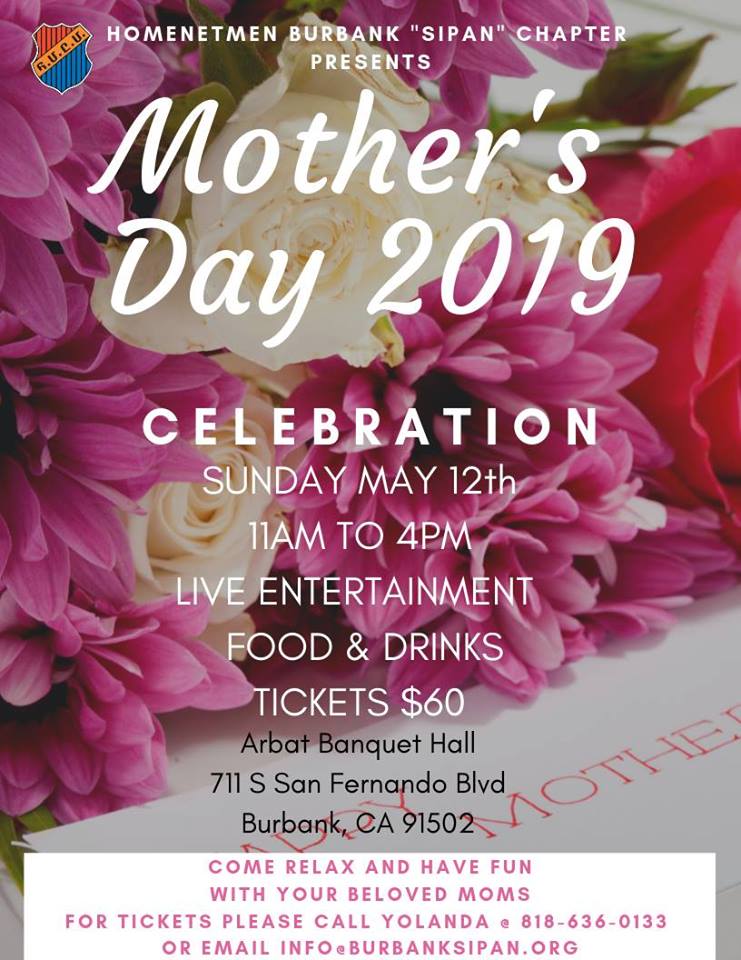 Mother's Day Celebration 2019
Get ready for Homenetmen Burbank "Sipan" Chapter's annual Mother's Day Celebration!
This event SELLS OUT every year so make sure to get your tickets in advance!
- Live Entertainment
- Food & Drinks
- Tickets: $60
3 ways to buy tickets:
- Call Yolanda @ 818-636-0133
- Visit our offices at 75 E Santa Anita Burbank, CA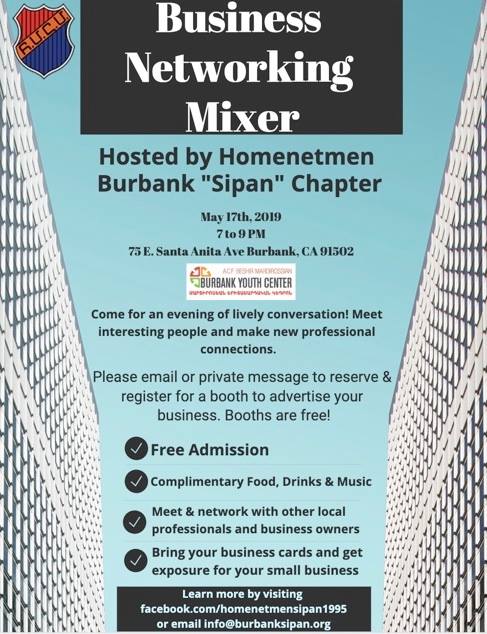 Business Networking Mixer
This event is an exceptional opportunity for you to mingle with other individuals, to expand your network and cultivate valuable relationships by networking!
Whether you are an entrepreneur, small business owner, legal or medical professional, or in the finance, real estate or hospitality industry - our mixer offers the perfect occasion to expand your business, social or enterprise contacts and create new meaningful business connections and referrals.
Come and join us and have fun meeting new people and please bring plenty of business cards.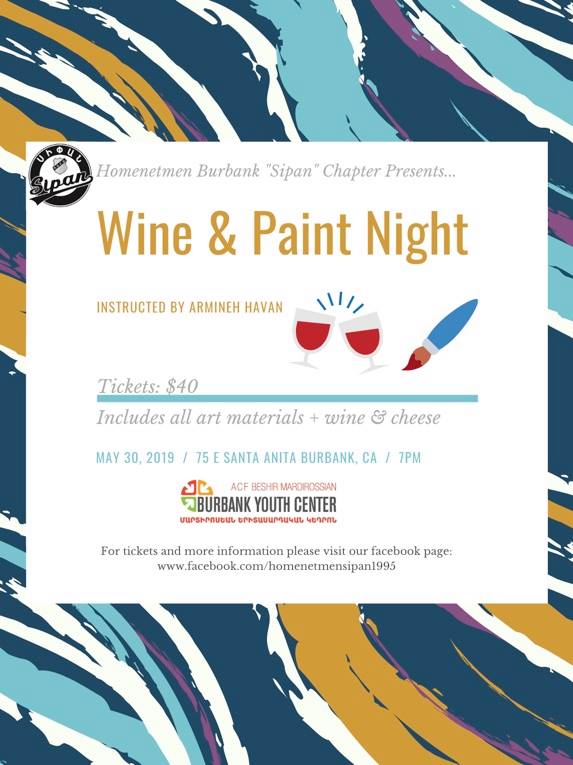 Wine & Paint Night
Wine & Paint Night!
Instructed by Armineh Havan
Tickets: $40
Includes all art materials + wine & cheese
Tickets available at: https://conrogo.com/e/sipanwinepaintnight
Thursday May 30th, 2019
7:00pm
75 E. Santa Anita Ave
Burbank, CA 91502